Greetings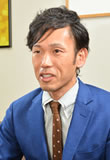 representative chairman
Katsuya Sakagami
Our company has aggregated the knowledge we have cultivated through the Medical Equipment, Medical Material, Pharmaceutical Sales, and Tourism Industries in order obtain both our "High Level Medical Equipment Sales" certification and our "Tourist Industry" certification. Our company utilizes our cumulative knowledge and accomplishments to their highest potential. Our company consists of doctors of Chinese nationality, medical doctoral students, tourism agents and more. To our Chinese customers, we offer amongst other things, a refined medical tour complete with Japanese food made from Hokkaido's safe ingredients and areas with Thermal Baths (Onsen) to help improve your mental and physical health.
Company Mission
Our company's beliefs:
Provide all our customers with the best things.
1) Use all of our capabilities to for the sake of the customer
2) The globalization of the medical industry
3) The fusion of tourism and medical treatment
CSR
1.Social Responsibility
One portion of our profit will be used for providing appropriate medical treatment and the like to the lower classes in China, and support efforts to improve the water supply used in daily life. Through the support of NGO's, and via BOP's, we are planning to improve the quality of the water supply for those in the lower classes . We are working together with BOP researcher and Hokkai Gakuen Professor Sugawara Hideyuki.
2.Economic Responsibility
Via our activity in the medical production industry and the economic results therein, we would like for our contributions to broadcast the Japanese medical industry on an international level and accelerate the globalization process.
3.Environmental Responsibility
We intend to prevent the destruction of the environment by participating in efforts to improve the quality of water in China.
Company Synopsis
Founded on
October 1, 2010
Firm Name
Medical Tourism Japan Co., Ltd.
Capital Stock
5,000,000 Yen
representative chairman
Sakagami Katsuyaya
Related Companies
SHIP Healthcare Holdings Co., Ltd.
SAPPORO MEDICAL CORPORATION

Main Branch Address
Hokkaido, Sapporo-shi, Shiroishi-ku, Hon-Toori 3 cho-me, North 6, Number 18, SMC-Building 3F
Tel: 011-865-8555
Registration ? Certifications
Hokkaido Governor's Office Travel Industry 3-616
Management and Sales of High Level Medical Equipment Permission for Leasing or Renting Equipment 1000072
Ministry of Justice, Department of Justice, Corporation Registration Number 4300-01-046250
Certification for Visa for Medical Stay Personal Guarantor Institution B-006
Contents of Business
1) Travel based in all laws pertaining to the travel industry
2) Travel Agency based in all laws pertaining to the travel industry
3) Training of those engaged in the travel industry
4) Educational work including areas related to practical work experience, business manners, amusement, and/or sports.
5) Ticket sales for plays, concerts, movies, etc.
6) Planning and creation of reports and messages.
7) Foreign Currency Exchange
8) Medical Equipment, Medical Tools Sales Industry
9) Medical Equipment Leasing Industry
10) Medical Goods Sales Industry
11) Antiques
12) Foreign Trade
13) Concerting Services
14) Human Deployment Services
15) Translation/Interpretation Industry
16) Damage Insurance Representative Store
17) Food and Drink Industry
18) All Types of Freight and Shipping Representative Services
19) Industries relating to Medical Tourism
20) Industries relating to Health Tourism (Tourism for the sake of Health Recovery, Support, or Improvement)
21) Industries relating to computer information management
22) Industries relating to the development of tourist sites as well as tourist or travel facilities.
23) Health Food Sales
24) All industries related to those mentioned above